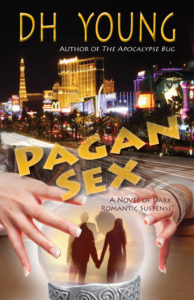 True love and tragedy, murder and betrayal: This can't stand.
John plays poker for a living. Jeanette is a college student majoring in Astronomy. What could go wrong? And then, after everything goes wrong, who knows what happened? Who knew at the time? Is it still happening today?
From fifteen years apart, in alternating chapters, John and Jeanette find each other—and themselves. She's exploring a world new to her in every way, making a place for herself in it. He's trying to fix the aftermath of horrible tragedy. We know it's over for them—but is it, really? Is there a path to happiness, or at least redemption?
In this unusual tale of mystery, romance, and poker players…with a slight hint of Gypsy ghost story…and murder…it's hard to know just what is possible.
Dive in and find out!
(Above link via Books2Read; should give multiple store options & allow you to set a future default if you like.)