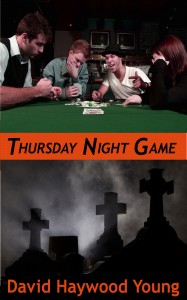 Thank you to everybody who helped with this! It took about a month to get the Zon to price-match, but they finally did it. In the United States, anyway. (Still working on other Amazon sites.)
Now I need to update its page on this site. But seriously: I appreciate the effort you guys put into reporting the various free versions.
Oh yeah: here's a link!
[UPDATE: The Barnes & Noble version went live this morning too. For those who are interested in such things, that took about three weeks via Smashwords, though I had a $.99 version up in about three days. But I couldn't go "free" without using Smashwords.]