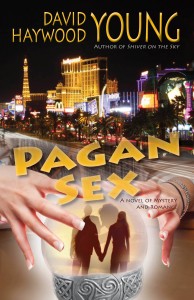 I'll never get tired of that title. Anyway, it'll be free for five days starting Thursday (2/18). Enjoy it if you haven't done so already, if you happen to like it.
I wonder how it'll do. It's actually always done better, for both sales and freebie downloads, on non-Amazon sites than in the Amazonian hothouse. In spite of this, the ebook is currently exclusive to Amazon. Because all of my ebooks are Amazon-only, except Shiver on the Sky, which is free in most places. Nope; I don't claim that makes sense. It is what it is.
Get some Pagan Sex while you can! I mean, everybody else is doing it. Maybe.
Have fun out there!