How's this?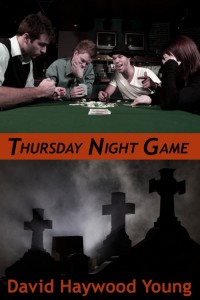 My basic plan is to get this up to Amazon, B&N, Smashwords, etc. And then set the price to "free" as a sort of advertisement for my other stuff. I'll mention both Shiver and Pagan Sects in the description.
Also, there's a scene in this that inspired a chunk of Chapter One in Pagan Sects, so it's fair to count it as a teaser. Though the divergence from that point is awfully near total.
Anyway. It's a short story. I think it's fun. It's already included in the September collection, though, so don't buy it if you see it before I get Amazon to match my $0 price elsewhere.
More soon…