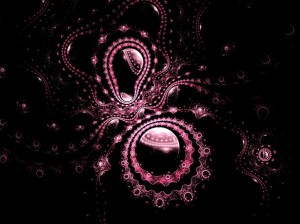 I don't have a clue how many of you will be interested in this one. But I figured I'd ask.
See, back in September I did this thing where I tried to write 30 stories in 30 days. I didn't succeed. But I ended up writing seven stories, and…you know this part already…I had a lot of fun doing it.
And right now I'm participating in an online workshop on book covers. A couple of things have jumped out at me:
Finding good cover art that fits a given story can be pretty tough, and
I'm halfway in love with a throwaway blurb I wrote for the workshop…just to have some text to put on a back cover…so much so that I'm tempted to write a book or story to go with it.
Another thing about September: I didn't outline anything. I didn't wait for ideas to come. I wrote 30 initial sentences, then told myself I could pick one each day (or, as it turned out, every few days). Then I'd write a second sentence that would create some sort of tension between it and the first, and I'd just keep going until I had a story.
So here's my notion: what if I download/license the cover images first? Then I could put 'em up on the site, and you guys could write blurbs/synopses for them. Or at least make rude suggestions. Then I'd write some stories…and if I used (or was inspired by) your input at all, you'd get credited in the ebook. Plus I'd mail you a signed print copy when it was ready. And maybe even name a character after you, if you wanted me to.
(Here's where some people will worry about copyright issues. I'd make it clear that by participating you'd be allowing me to quote you. Since I'd be crediting a public comment on a blog, it's not really an issue. And copyright applies strictly to text, not ideas.)
Here's a caveat: I'm thinking it'll be October before I can actually do this, because I have other stuff in the works.
I could do a David-only variant of this anyway. I could post the images first, then the blurbs, then do progress updates as I write each story. I'm thinking I'll try for ten stories this time.
But it'll be more interesting if you guys come along for the ride. Writing short stories as interactive time-delayed performance art? Well, why not? Harlan Ellison used to write stories while sitting in bookstores.
So I'm asking. Want to play?