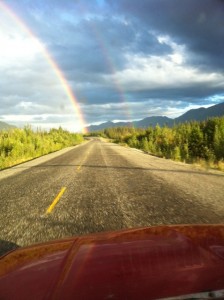 Just letting you folks know my family & I will be in transit from the DC area (though technically we're in Maryland) to Juneau, Alaska for the next couple of weeks.
I'll be busy getting ready starting right now, 'cause we just decided to leave on Monday instead of Wednesday and there's stuff to do. If you'd like to reach me for whatever reason, I recommend email. I'm not planning to be on Twitter very often (if at all).
Stories will continue to appear on Wednesdays during the trip. There's a chance that I'll publish one or more from the September collection in lieu of new stuff, but I'm hoping to keep writing as we go. Or as we pause, actually.
Heck, I'm already recycling the pic for this post. I have more pics of past trips (we're going by water from WA this time, but I've driven the highway something like seventeen times), but they're not on this computer and I better get moving or I'll be scolded. I'll definitely take some pics on the way, though, and post a few of 'em here on some pretext or other.
Have fun, everybody!