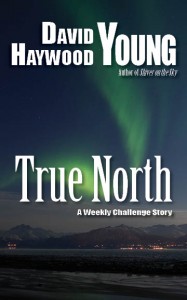 Okay, number ten is here. I'm being a little goofy about this one too–it's brand-new and all, but it's not actually Wednesday yet where I am (which is Boise, ID).
But it's Wednesday back in Maryland where I started this trip, and that's good enough. Isn't it?
I mean, I'm tired. And also I have a drinking tour of breweries in Bend, Oregon planned for tomorrow–with a friend who just moved there from Alaska yesterday. Funny how life works out.
Anyway, I typically put a description/teaser below the story title, in italics. But I'm doing something else there with italics. So should I tell you what's up with this one? Probably.
It's set in Alaska, 'cause I'm on my way and will arrive (Dog willin' and the creek don't rise) next week. So it's on my mind. I hope that's all you need to know, 'cause now I'm wondering whether some of you think the "Dog" thing means I'm using a dogsled to get there. If you are, please allow me to point out that it is not yet full winter, and dogsleds are much easier to manage with snow on the ground. Also, I said I'm in Boise. Remember?
Look at it this way: at least I'm not telling you all about how I came to be cleaning cat litter out of an elevator in Wyoming last night. That's a story too, but it's kind of icky.
True North
[REDACTED 3/31/2015]
I'm making many of my stories Amazon-only for a while. Their "Kindle Unlimited" deal is very nice for short fiction. I hate to leave people out if they prefer buying stuff at non-Amazon sites, but…(1) nearly all sales and downloads, for me, have always come from Amazon, (2) while I've had issues with Amazon, they've been very responsive in dealing with them, (3) I can't say that for any other online distributor (well, Smashwords is actually pretty nice), and (4) this may boost visibility at Amazon…kind of the core of my business. If you really really hate the idea, please let me know.