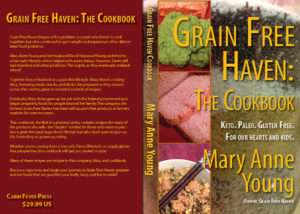 I had all these plans, but kid-stuff derailed my brain last night and I barely slept at all. Meaning I let that happen, but it doesn't seem like the kind of thing I'll ever stop giving top priority…though, yes, something more effective than lying awake and worrying would be good. Also, teenagers are nuts and have no idea how bad their decisions might turn out to be, for themselves or others. Still gotta love ours, though, for tons of reasons.
Anyway. I did a lot of fiddly-bits for my wife's cookbook. The cover and interior PDF are waiting for her final approval. Not that that's especially final. In, you know, reality. Next up? I submit the files for review at Createspace, then I deal with whatever I screwed up, then we order a proof copy, and so forth.
Meanwhile I need to work on keywords and categories for the thing later on this evening. That will take a while, though completing them will mean we're mere hours from publishing the ebook.
And the ebook is going to be available via Kindle Unlimited, at least at first, so I won't need to worry about Google Play, Smashwords, Draft2Digital, or anybody else. Sweet.
Kind of a good, if underwaterly-brained, day. But not productive in a new-fiction sense at all. Maybe tomorrow. I hope so.
Have fun out there!